About Us
Author: Colin Song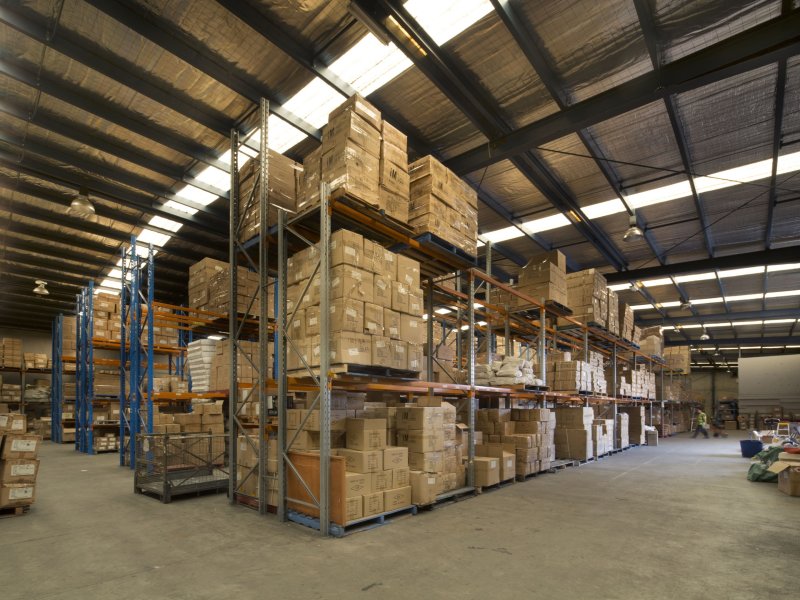 Welcome to careyou.com.au,
We are so happy to have you here! :D
We are CAREYOU®, a company based in Australia for more than 11 years and this is our behind the scenes introduction to our team.
Australian owned and operated, we are based in Melbourne and we love our jobs because we get to help you find the perfect gifts for the people you care about and bring smiles to their faces.
We are a small, family run business that specializes in retail of the best gifts and houseware product of the market.
What are we providing?
We are one of the best affordable online wedding shops in the country. We deliver all the supplies you'll need for those special days in your life.
For us, it was really important to be connected with a wedding planner to know exactly what is needed for modern weddings.
It's amazing how many new ideas we've discovered!
You will find stylish wedding decorations, original gifts, invitations and accessories for everyone (guestbooks, theme parasols, candles, pictures...) delivered straight to your house!
We have a broad range of products, from baby products to the best decorations for your wedding.
Good contemporary design is of the utmost importance in our choice of products, ensuring their durability and longevity. We fulfill all of that without forgetting about the best prices in the market.
At CareYou, we believe in the real value of wedding gifts to help couples enjoy the best day of their lives. To be married is full of expenses and because of that, we deliver great priced supplies for everybody.
Sometimes you don't need luxurious or expensive things to create happiness. We create stunning wedding objects and party, decorations, homewares, lifestyle necessities, home fitness, garden accessories, pet livings and supplies for your amazing kitchen. All without forgetting the real price of the products.
For example, our Candles and Vases are the two main products that have the best reputation in our wedding categories. Also, if you are searching for something different for a wonderful gift, we offer kitchenware, home and lifestyle products that will make your life better.
Our vision is to give to our customer the best of the market. We like to think on them as we think in ourselves.
CareYou stands for care for you, we want to remember what our initial begins with an honest heart to care, anybody, we are doing the business with.
We know the importance of the custom orders and we focus on the best of it. The values, lifecycle, and care are our basic principles.
How we work.
CareYou have searched far and wide for the very best products and brands to provide our customers with a one-stop affordable gift site.
Whether you are shopping for the person that has everything, a friend who is moving on to new pastures or looking for the perfect arrangement for your wedding day, CareYou is packed with inspirational ideas to help you choose that perfect present on a budget.
When you search under a category, you won't be bombarded with pages of results, we have done the hard work for you and selected only the very best of the best.
The system is simple: you order it; we pick it off the shelf, gift wrap it to your specifications and ship it to your loved one or to yourself. Select the category you wanna enjoy and find the descriptions and testimonials of people that bought the same items that you are searching for.
We have something for everyone. Gifts for baby, weddings, grandparents, kids, Mum, Dad, friends, to yourself, anniversaries, corporate orders and more. Whatever the occasion we have it covered with so much care.
Of the many customer testimonials we receive, one that pops up all the time is the gratitude of being able to buy something of great quality and with perfect prices.
We know how important is to be inspired so, let our product change your day!
How we started.
We started with a dream. We wanted everyone in Australia to have access to wholesale wedding supplies, the best merchandise, and unique decoration.
Our beginning was like all of the personal and small businesses. We started as a candle importer but always taking care of the small details and the best quality. Even today, candles remain one of biggest lines in our business.
CareYou started 11 years ago, since 2007.
CAREYOU® was officially launched in 2013 with an aim at catering to our customers' emotions and concerns more than ever before. Our reputation and range of new products started to grow.
Since then, we have been operating as a wholesaler and leading importer of Weddings, special events, and beautiful homewares. We purchase directly from the manufactory. We have a purchasing team in China who are constantly searching for new products and check every batch of order.
We understand how to offer good quality product and we do not take a shortcut to make it cheaper (there are a lot of ways to lower the cost, with a good photo, the customer usually cannot tell the difference, but the user experience is not the same when they got their order).
We focus on helping our customers to find the right present, the perfect order for this specials occasions. It's time to start thinking about wedding gifts in the way they deserved.
In 2010, the business went online and create fix relations with Australians' We were full of energy and creating value. We started to deliver great value to our end users. This is when our true story really began.
Ask us anything.
We want to help you learn more about the housecare world and, as well as find inspiration for how to live the wedding of your dreams.
We are a team of friendly, healthy-living enthusiasts based in Australia.
Our team of wedding stylists travels the world to bring Australia the most on-trend wedding centerpieces, wedding linen and wedding themes from around the globe.
In case you didn't know, Australia is well known to be one of the easy-going places on Earth. We know how to enjoy life, make things simple and inspire with our lifestyles.
We loved the latest trends. Quality, good vibes, and design.
Meet the Team.
The CareYou founder, Colin Song, started with the trade business since he was in University. After a few years in the corporate world, he started to expand their idea connecting with people from all around the world to connect and create new values in the house care world in Australia.
We have all our passion and energy to approach the objectives by exploring opportunities to source, honor our contracts, ensure the quality of the commodity and perfect the services.
We know how difficult it can be when you want to find the perfect gift, the wedding memory for the people you love or just, enjoy some different house-ware and responsible design.
That's our philosophy. We care about you.
We care about your desires, your necessities, your way of enjoying life. And we will make everything possible to do it easy and personalize.
In CareYou we also care about the minimum details. We make sure that your gift arrives beautifully wrapped, and in perfect condition, every time.
All of our gifts and houseware are in stock in our warehouse located in Melbourne, Victoria.
Get in touch if you want to know more about our team or join us in our adventure. Feel free to help us continue to make a real difference in global health through our CareYou mission. Let us help you to find the perfect quality homeware for your home, wedding or special occasion.
The CAREYOU® team invites you to contact us with any questions you have about our products, shipping, offers and more.
So go ahead and have fun shopping! Colin Song.
We Are A Genuine Australian Owned Company: Careyou.com.au
110-118 Cochranes Rd Moorabbin VIC 3189
Call us: 1300 739 768
ABN: 59 125 891 483