How to Decorate a Wedding Reception Hall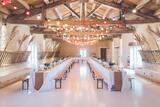 Tips for Getting the Most out of your Wedding Venue
Your wedding ceremony be an ever-lasting memory. Here you'll learn how to decorate a wedding reception

that all of your guests will remember as well.
When it comes to planning a wedding, your venue is among the most important things to consider. What's more, it's the thing that will likely cost you the most money. After spending so much energy and money on finding the perfect venue, you have all the right to design every single detail just the way you want it.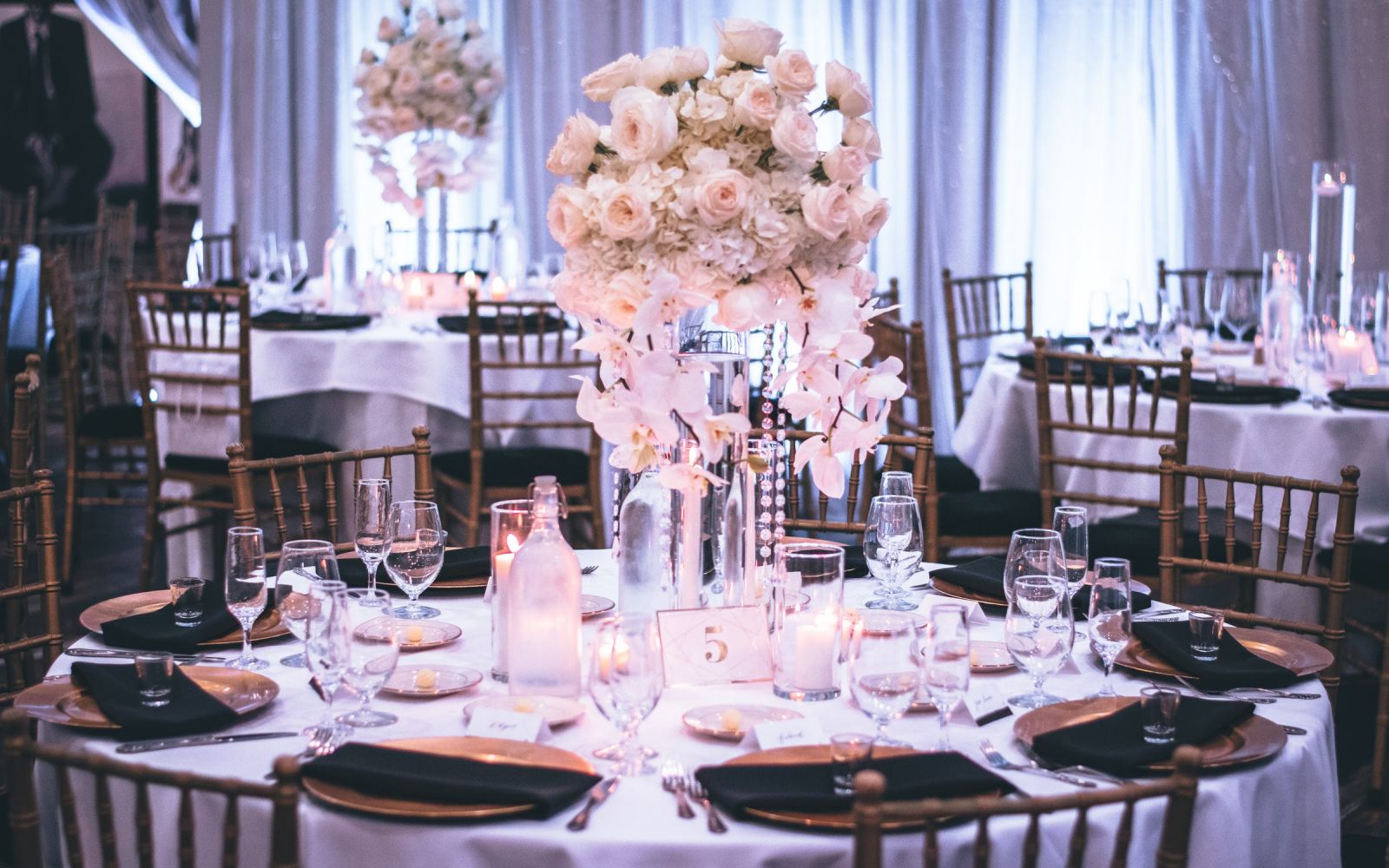 When it comes to the availability of décor options, the number of choices can be mind-bending. This is why figuring out how to decorate a wedding venue can be quite challenging.
To make your life at least a bit easier, we want to give you some tips on how to do this right.
Here are the top things to keep in mind:
1. Think about the Hallway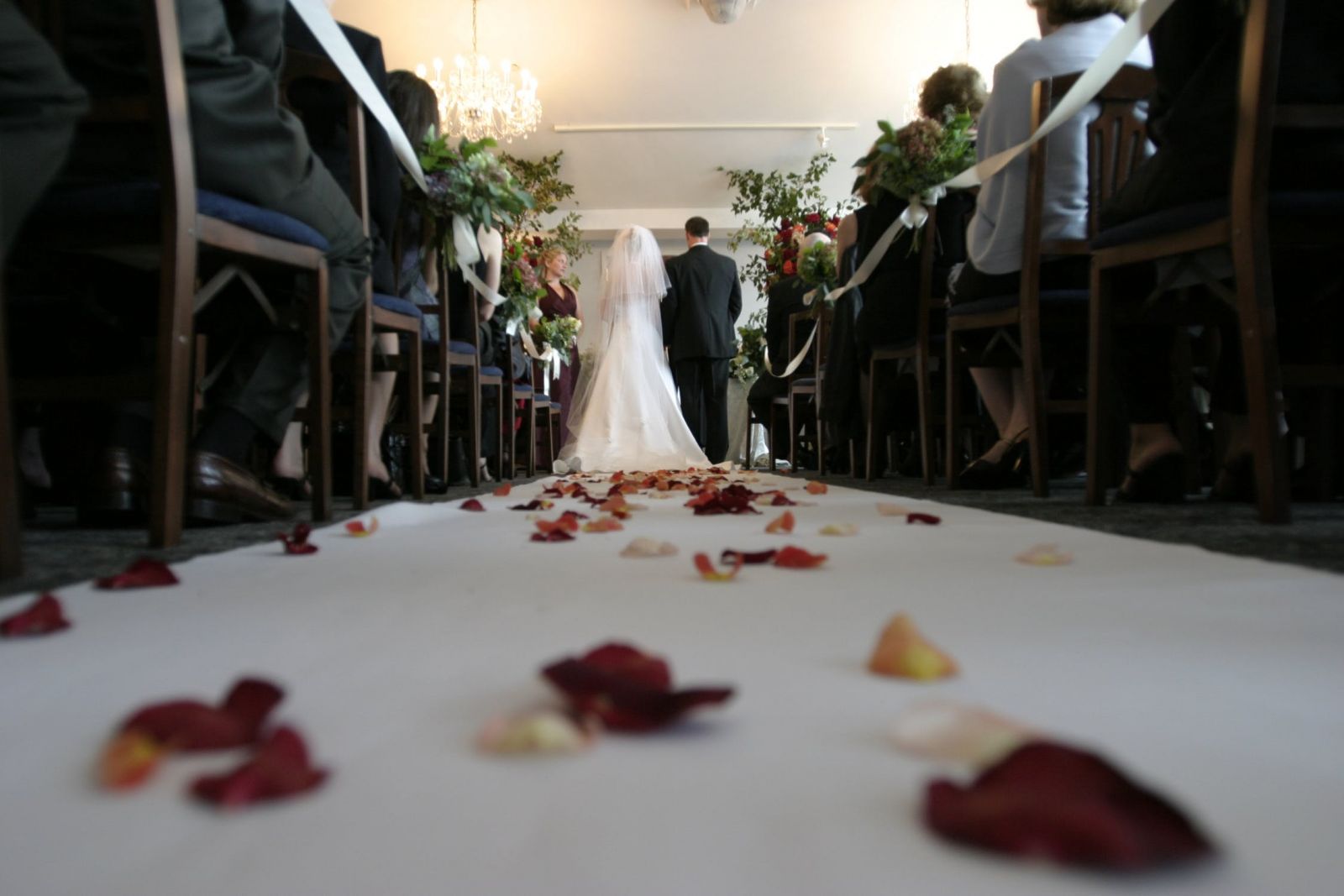 Many people focus so hard on decorating the reception hall that they completely forget about the hallway. This is a shame, as that seemingly unimportant space can make a world of difference to the overall vibe of your reception hall.
When designing the hallway, you wouldn't want to go overboard. The reception hall should look lavish, while the hallway should just be an overture.
A few simple floral arrangements that match the theme should be enough to break the monotony of the hallway. At the same time, it can ensure that the real 'wow' moment comes when people enter the reception hall. So before you think about how to decorate a reception hall for a wedding, consider the hallway first.


2. What Decorations Do You Need for a Wedding Reception?
When it comes to the actual decorations for your reception hall, the sky is the limit. Once you have a general theme, you'll be able to find all kinds of décor elements that let you execute the theme perfectly.
Flowers, drapes, and unique ornaments are just the tip of the iceberg for decorating the reception area. Aside from this, you can turn pretty much anything into a stylish detail for the reception hall.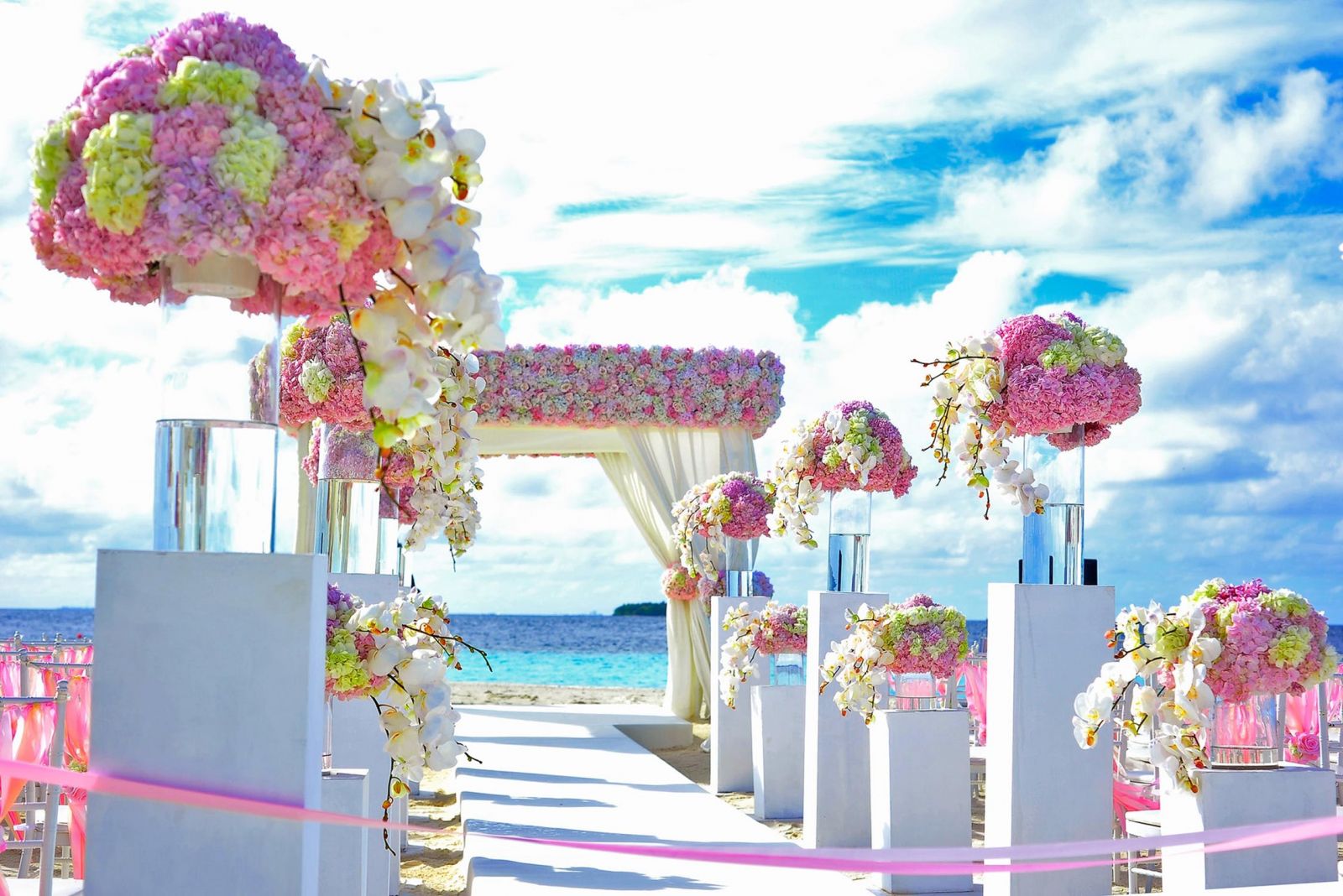 For example, something as simple as coloured vases can have more impact on the overall décor than you might think. You can use colours in your approved palette to accentuate certain parts of the hall. Your tablecloths can complement the drapes to create a cohesive design that will wow everyone.
So if you're wondering how to decorate a wedding reception with certain décor elements, know that this is where your creativity can shine. There are no rules as to what you need to include or avoid, so it's all up to you.
3. Don't Forget the Ceiling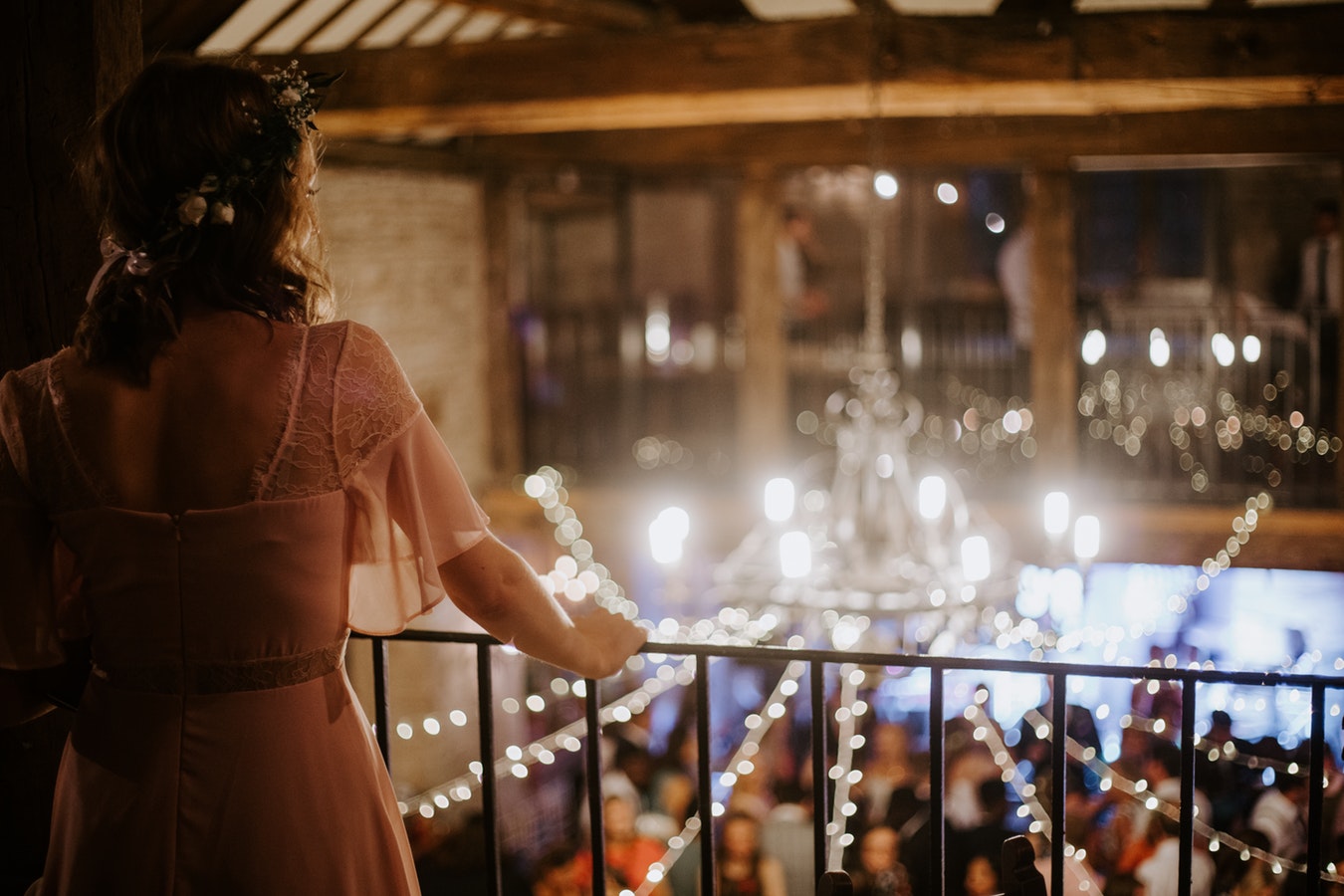 Do you know how the ceiling of your reception hall will look? If so, think about whether there's something you need to change about it. A big part of learning to decorate a wedding table is understanding how some decorations affect the space. You perception of the space may change depending on the décor.
For example, if the ceiling is very high, you'll want to make sure to not leave it empty. This can make your entire reception hall look half-finished. Large empty space can deprive you of the vivid atmosphere of the hall, so you need to liven it up as much as possible.

There are all kinds of ways to do this. You can use drapes, chandeliers, paper lanterns, string lights, and all kinds of other decorations as long as they fit your wedding theme. As a general rule, you should use hanging decorations for high ceilings but not if the ceiling is low.
4. Manage Space the Right Way
When thinking about decorating your wedding's reception hall, it's not just the looks that you should care about. Wedding decorations don't just serve the purpose of making the hall look beautiful. They should also allow you to get the most out of your space.
Having too much empty space is equally as bad as not having enough of it. Of course, the best way to ensure balance is to find the right-sized hall from the get-go. However, this isn't always possible, and you'll have to settle for more or less space than you intended to have.
However, you can make use of decorations to visually change the amount of empty space. For example, a popular hack is adding mirrors to the walls to make the space look more crowded. Similarly, you can position furniture elements in a way that lets them break up empty spaces. This also remedies the issue of awkward placement.
Lights, ornaments, flowers, and different decorations can have a big impact on the visual perception of the available space. Make sure to place them wisely to achieve balance.
5. Mix and Match the Tables
A huge part of creating a vibrant atmosphere at your wedding is in getting the seating plan right. More often than not, this can be quite challenging. By going with only one table size, you make it hard to ensure that everyone sits with those closest to them. At the same time, you'll want to make sure not to divide people up too much.
This is why you shouldn't stick with one table size. Instead, go with a mix of square and round tables. Aside from functionality, this can really spruce up your reception hall. It makes it easier to manage space and gives the hall some variety that will add to the overall design.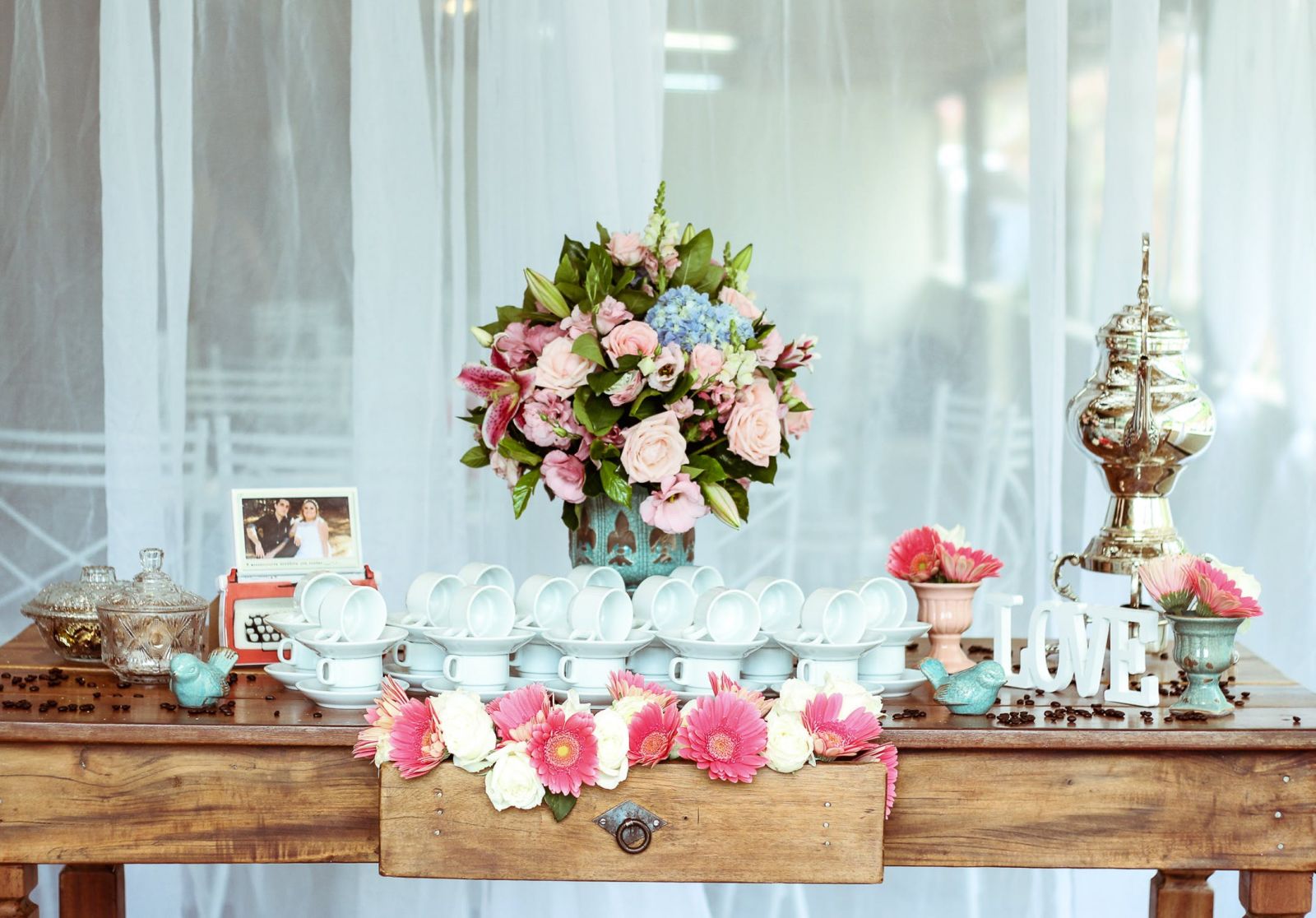 What's more, it gives you a chance to add different decorations to your tables. Instead of a uniform pattern, you can shake things up a bit and make the reception hall look more exciting.
6. Use Lights Wisely
Few other décor elements have as much influence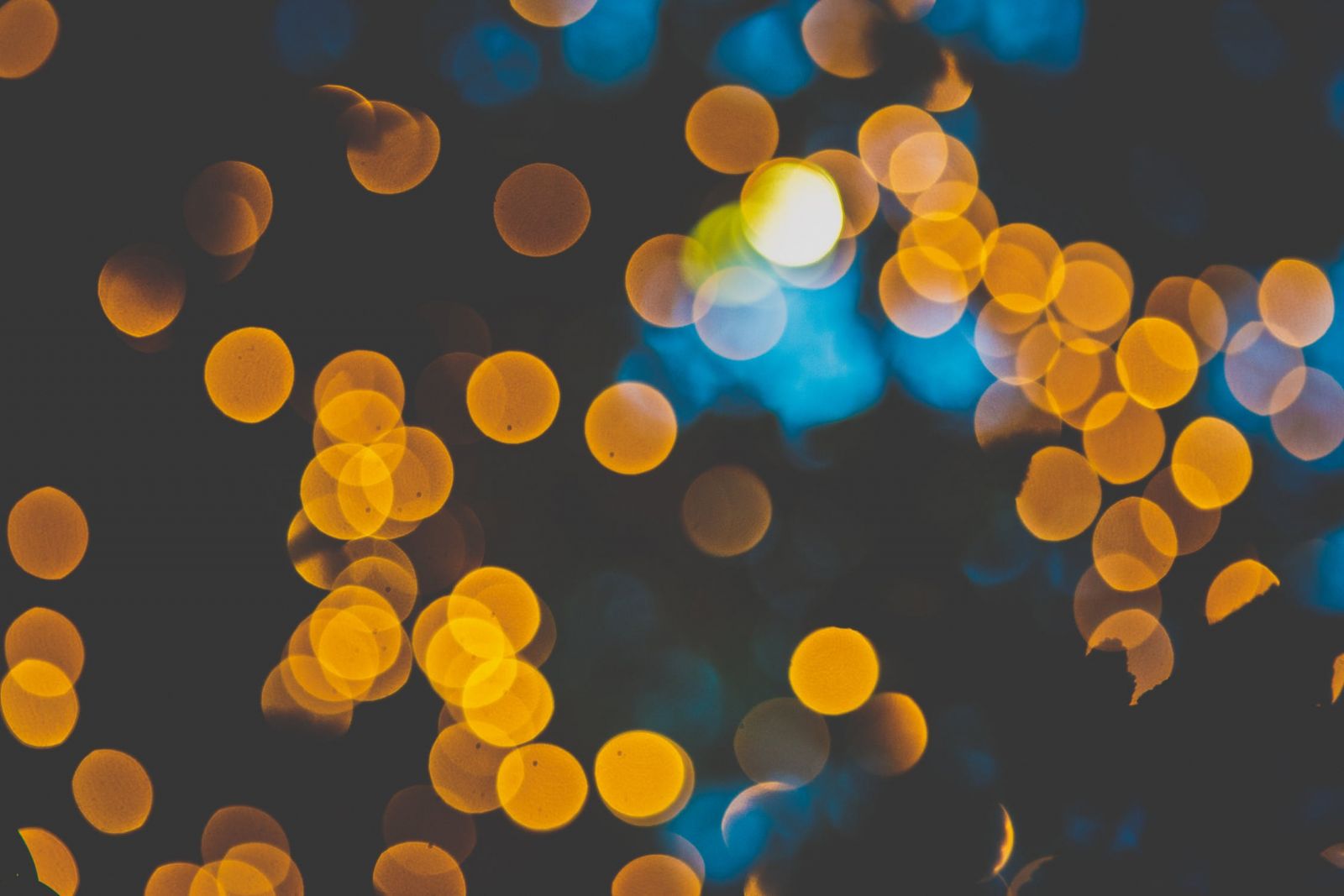 on the mood of your wedding as the lights. Brightness and colours can change the whole vibe of your wedding, so you need to get them right. But what does this mean?
Well, it's actually simpler than it might seem. If you're hosting a dinner, you'll want warm, half-dim light for that moody feel to the reception. Nobody wants to eat and chat with bright colour-changing lights in their way.
As the night progresses, you can get the party going by adding colourful lighting to create an upbeat atmosphere. As you change the music, make sure the light follows accordingly to create the right mood for certain parts of the wedding.
7. Make It Dynamic
Many halls feature nude, single-coloured walls that look quite static at first. Think of them as your canvas for turning the reception hall into a work of art. By playing with different textures, you can break the monotony of plain walls and add so much life to your wedding.
There are so many ways to do this as well. From creative paintings to tree branches and string lights, you can make the walls much more eye-catching. Such decorations also lend the wall a more dynamic feel.
Whatever you decide to do, just remember to avoid going overboard and crowding the walls with decorations. This can make the entire reception hall look messy, so be careful with the amount of wall décor.
8. Get Creative with the Bridal Table
Think of the bridal table as the centrepiece of the reception hall. When decorating a wedding reception, you need to focus your efforts on making sure that the bridal table stands out.
The way you'll do this will depend on your vision for the overall décor. Once you have a theme, think about how the bridal table can fit the theme and stand out at the same time. The best way to do this is by playing with colours.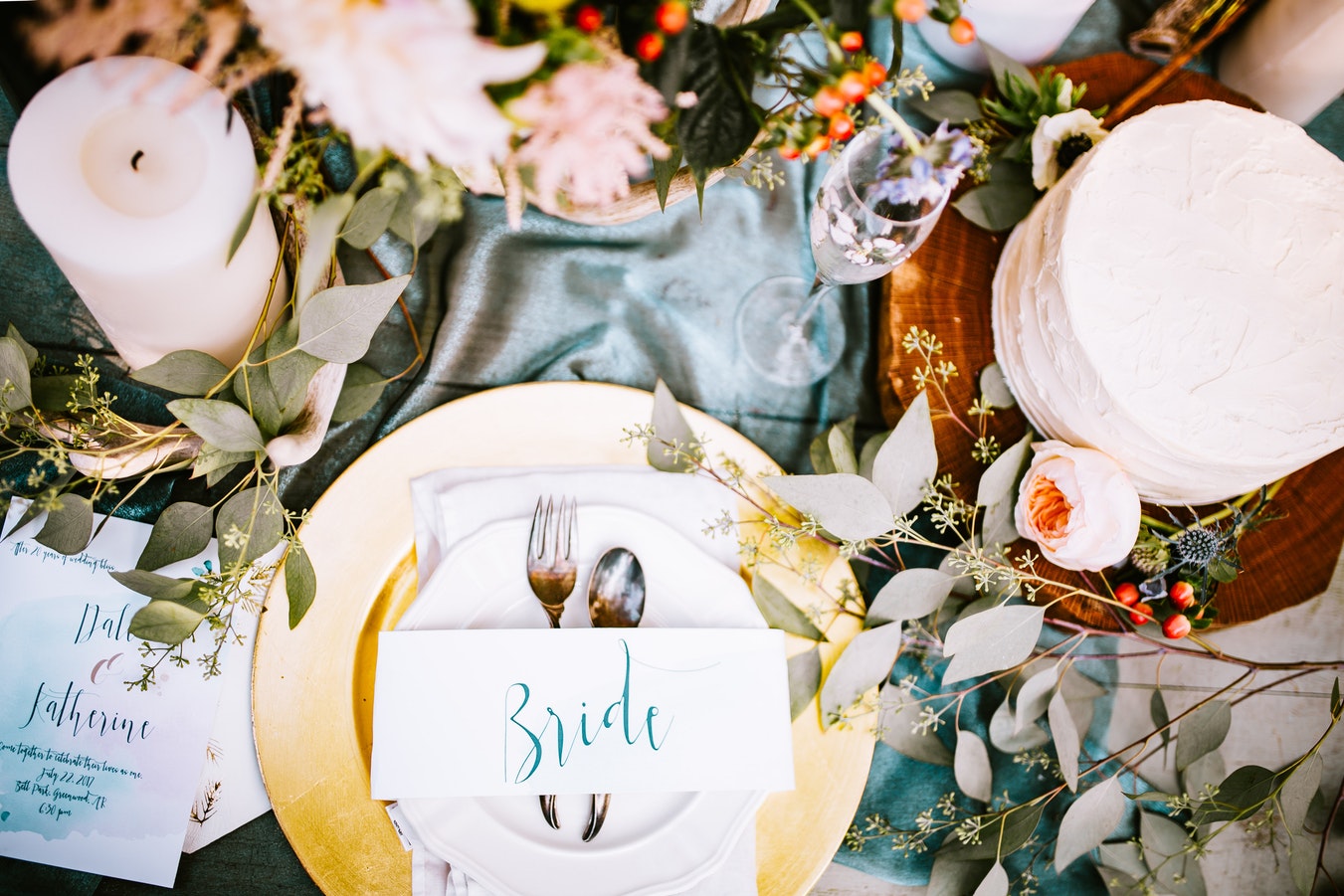 It's just a matter playing with a few lighter shades of colour with accents of darker and brighter shades. You can decorate the bridal table with the accent colours to make it different from the others. And you can still align it with your desired colour palette.
Of course, you can add eye-catching floral arrangements and centrepieces to make it stand out even more. Just think about the décor elements that make the most sense to you.
Create a Picture-Perfect Reception Hall
Now that you know more about decorating a wedding reception hall, go ahead and start experimenting with different themes and designs. It will likely take some time before you make your vision come to life, but there's no doubt that you'll be able to find the decorations you're looking for.
Aside from the few rules you see here, decorating a reception hall is about creativity. Play around with different décor elements until you find the design that feels perfect.
If you need help finding wedding decorations for your reception hall, we've got you covered. Care You offers a wide range of decorations that will make your reception memorable to everyone who attends your wedding. Feel free to browse through our website and come up with some creative ideas.
---
Leave a comment