Different Ideas For Your Wedding Décor Theme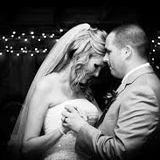 A traditional wedding calls for flowers in glass vases, table candles, more flowers and more glass vases. If you are struggling to feel inspired and excited about this, why not look for something that is uniquely different and reflects your style and personality?
There are no rules and it is your special day!
Hanging decorations
If you are planning an indoor celebration, get your guests to look upwards. Tone down the height of a huge echoing hall or reception room. Hide away dull ceilings and create a festive air by using loads of hanging décor items. They make the venue look elegant and stylish.
Add a rich and festive ambience to your venue with DIY Bead Curtains. These 10m long strands will create a magnificent effect as they twirl and swirl down from the ceiling.
For a colourful option, Large Paper Lanterns are fun and on-trend. Mix and match different sizes to create an eye-catching display. The lanterns come in all shades from way-out purple, fun orange and romantic pink to classic white. Choose the colour palette that matches your décor theme and create canopies of low hanging lanterns above each table.
If you are celebrating in an outdoor tent, adorn the ceiling with strings of leaves, hanging vines and lush greenery to create an exotic tropical island effect. They can be real, or, use plastic versions that look just as authentic.
For the ultimate high society, classy and elegant wedding, don't hold back – our Crystal Chandeliers create a stunning ballroom effect when they are mounted from the ceiling.
Unexpected top down décor is sure to wow your guests.
Paper Bag Lanterns
Create an air of mystery and intrigue with old-world style paper lanterns. They glow with a lovely warm light that will add a dramatic effect to your tables. The paper lanterns hold a candle and the light spills out through a pattern that is cut into the side of the bag.
Choose a Heart Designed Paper Lantern for a true romantic feeling or a fun Sun Cut-out Paper Lantern graphic to bring an element of nature into your venue.
The paper bags are made from special craft paper that is fireproof and very safe for use.
Loads of balloons
Even if you are on a tight budget, you can still create a fabulous setting for your wedding. Use hundreds of balloons in different sizes (they are not expensive) and cover all the walls and the ceiling from side to side and top to bottom. Your guests will feel as if they are walking into a fairyland bubble castle!
Fill balloons with helium that makes them float in the air and attach one to each guest's chair with colourful ribbons. Adjust the height so that they hover above people's heads when they are standing. Add a finishing touch and use this awesome Balloon Arch Stand to create a focal point over the bride and groom's table.
Your balloon style wedding will certainly be a conversation starter! Let each guest take a balloon home as a keepsake to remind them of the time they spent celebrating your grand occasion.
---
Leave a comment