Quality Wholesale Bulk Wedding Decorations Online in Australia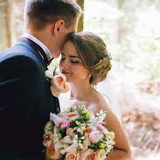 When you get married, you want everything to look just right. From the wedding dress to the groom's tuxedo, the wedding cake, and even the decorations in the hall, things need to be perfect. Unfortunately, one of the problems with getting things just right is that it can often cost a lot of money. Modern weddings can cost tens of thousands of dollars. It is possible, however, to drive the cost down through smart shopping. If you're looking for a store to buy wedding decorations in Australia, a shop where you can buy wedding decorations online at 10-15% cheaper than other stores, you'll want to visit Careyou.
We offer bulk wedding decorations at reduced prices. You can find many of the things that you need to make your wedding unique and still save money at the same time. Whether you need napkins, wooden letters that spell out love to place on each table or disposable cameras for guests to take pictures, give us a call. We also supply bunting for the hall or your home, snow cloud wedding decorations for the aisle, or any of the numerous essential decorations you may want at your wedding, we have them for you.
Save Money By Buying Wholesale Wedding Decorations
It's possible to have a fantastic wedding and not pay an arm and a leg for it. One of the most important things that you can do is to take your time. If you want an elaborate wedding don't think you can carry it off in a month or two. Take the time to do it properly. You'll save money by finding a more affordable date to hold the wedding, you'll find ways that you can reduce costs on decorations or the cake, and it allows you time if to correct any mistakes or forgotten items.
For instance, you can save money on wedding invitations. Spend your money on what's on the outside of the envelope. That's the part that will catch people's eye. Inside however just use regular printing for the invitation. Embossing both the envelope and the invitation can get enormously expensive. There is no need for that.
Here's another great idea: create a wedding website. You can put all your details there about where and when the wedding will take place, the time the reception starts, links to places where guests can buy wedding gifts. Then when you send the invitation out, you only need to send one that includes a link to the website where people can get all those important details.
The Perfect Wedding With The Best Decorations
When you buy wedding decorations wholesale from us, you will receive both a quality product and excellent customer service. Our talented staff is ready to help you with your purchases, or you can just visit us online and make your selections whenever you like. We will replace whatever we ship you, free of charge should anything break in transit. We know how important your wedding day is to you and we want to help you make it the perfect day – and save a little money as well. Contact us today.
---
Leave a comment